Books recommended by Magnus Carlsen
Garry Kasparov
Garry Kasparov on My Great Predecessors
This book series is considered by many as the best chess book series. In it the former world chess champion Garry Kasparov talks about his predecessors.
Recomendado por:
Daniel Naroditsky
Boris Gelfand
Magnus Carlsen
Wang Hao
Jan-Krzysztof Duda
Vladimir Kramnik
Jan Gustafsson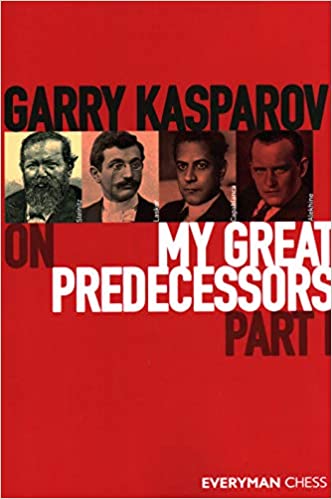 Vladimir Kramnik
Kramnik: My Life & games
In the book Vladimir Kramnik describes his life and his chess career. It contains more than 50 of his best games with deep annotations.
Recomendado por: